100% reliable mobile and stationary off-grid power across industries and applications using EFOY fuel cell generators. EFOY fuel cell generators are smart energy producers that can be used to continuously and fully automatically recharge batteries. Based on DMFC (Direct Methanol Fuel Cell) technology, the fuel cells use an eco-friendly catalytic process to convert methanol into electricity in a direct and efficient process without intermediate steps. This makes this technology one of the cleanest ways of generating electricity.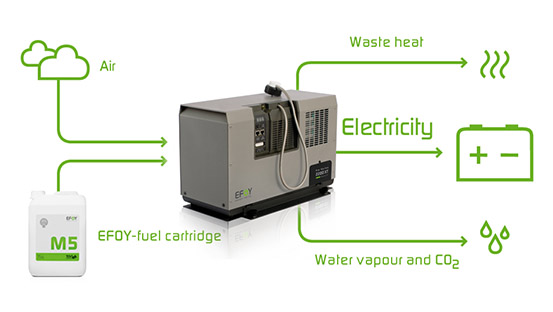 Coupled with solar or other renewable energy, we customise hybrid powering solutions to suit your needs.
Industry Applications
Our off-grid, portable and clean power solution is adaptable across various industries. Click on the icon to download the case study.