Empowering Our Future World With Clean Energy
The MFC Fuel Cell range from Horizon Fuel Cell Technologies are high capacity Fuel Cell UPS Systems. They provide autonomous off-grid power for both indoor and outdoor environments and are able to power DC/AC inverter or an UPS module. All MFC range of fuel cell systems include an integrated fuel reformer that converts a blended mix of liquid methanol- water (2:1) into hydrogen gas, eliminating the need for stored hydrogen.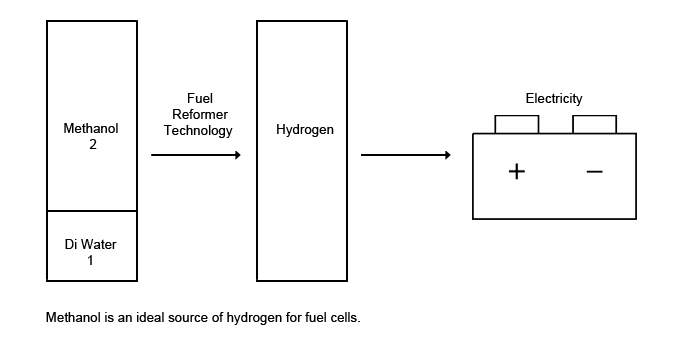 The MFC 3000 is a high capacity fuel cell UPS system of 3kW power output that can be configured to connect directly to your load to provide constant, prime power, or connect to your battery to continuously monitor and maintain its charge level. The systems are also available in 1, 3, 5, 10 kW configurations depending on your requirements.
The MFC system is designed to detect power outages by monitoring for voltage sag on the DC power bus.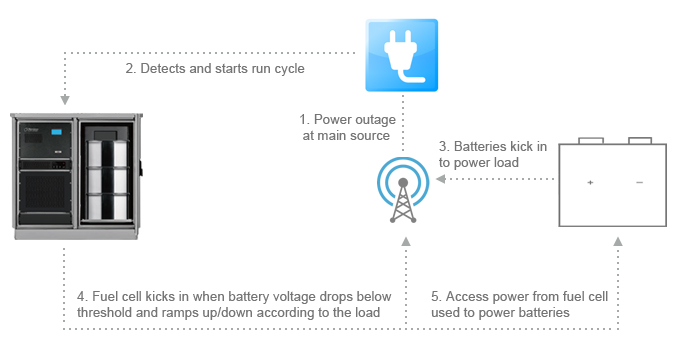 Combine with solar or other renewable energy to reduce fuel consumption and provide even longer lasting autonomous power.
• Telecom Sites • Telecom Rooftop • Wireless Base Stations • Secure Communication Networks (TETRA) • Wire-line Remote Terminals  • Broadband • Airfield Lighting • Rail Signalling